The True Story of Dark Waters
Dark Waters is a 2019 legal thriller film that follows a corporate defense attorney as he takes on an environmental lawsuit against a chemical company and exposes a lengthy history of pollution. The film is directed by Todd Haynes and written by Mario Correa and Matthew Michael Carnahan. It's a dramatic retelling of Robert Bilott's case against chemical manufacturing company DuPont. DuPont had contaminated a town with unregulated chemicals that saw over 3,550 people claim against the company for personal injuries. It stars a glittering line up of cast members including Mark Ruffalo, Anne Hathaway, Tim Robbins and Bill Camp to name but a few.
The Lawyer Who Became DuPont's Worst Nightmare
The film is based on the 2016 New York  Times Film article "The Lawyer Who Became Dupont's Worst Nightmare' by Nathaniel Rich. Robert Bilott played by Mark Ruffalo is a corporate defense lawyer from Cincinnati, Ohio who defends chemical companies. Farmer Wilbur Tennant changes that when he asks him to investigate a number of unexplained deaths in Parkersburg West Virginia. Anna Hathaway who plays Bilott's wife Sarah plays a great role as she watches her husband become gripped by the unravelings of what is a chemical company that has been knowingly poisoning a town for the last four years.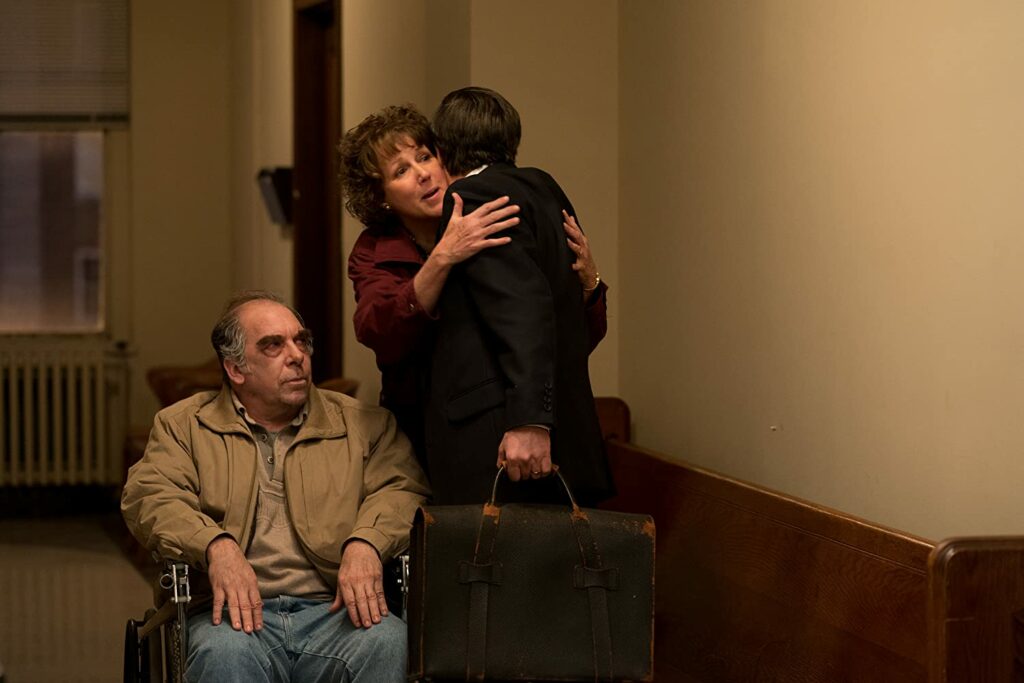 It's a twenty-year legal battle that's certainly gripping with all the typical elements of a thriller that make it seem even more terrifying when you realize that this is all a dramatized version of a real story. Robert visits the town and sees that Tennant's farm has lost 190 cattle due to unusual medical conditions such as bloated organs, blackened teeth, and tumors. Upon further inspection, the same effects were found to be the cause of deaths in the town and birth defects. After sending his evidence to the EPA (Environmental Protection Agency), DuPont gets fined $16.5 million. 
However, Robert isn't satisfied and therefore goes on to eventually make Dupont settle the class action for a whopping $671 million. The film itself is gripping, to say the least, and Mark Ruffalo plays a very convincing character who you're rooting for throughout the entire film against such a big corporation. It's another film premise that can easily be engaged with as an audience because it's a classic case of injustice that a lot of us regular folk can identify with. 
What inspires Robert to take on this case and put his job and his family on the line is due to Tennant knowing Robert's grandmother. Driven by that initial desire to keep his grandmother protected then leads to him finding out the terrible discovery of the cover-up. Using what knowledge Robert had about the chemical companies, against them, it's a film that you can't help but be smugly satisfied with when Robert succeeds in taking on such a big corporation alongside the rest of his team. 
As Robert goes on to try and take further legal action against the company, you watch as the stress from the case causes him to break down at one point in the film. After taking several pay cuts as the company he works for tries to force his hand to give up the legal battle, he suffers from ischemia and thus leads to an emotional moment and performance from Anne Hathaway.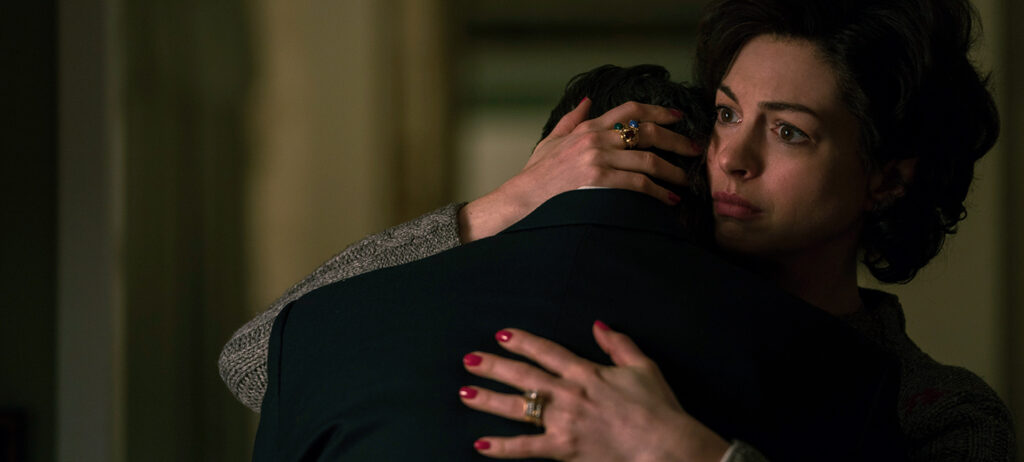 Dark Waters Is A Tale of Corruption
A tale of corruption is always going to be for an interesting film because it exposes something truly horrific and shows what great lengths some organizations will go to in order to keep things quiet. It's a sophisticated drama that allows Mark Ruffalo to shine in as the lead and he certainly plays it convincingly. As an executive producer on the film, having some stake in it, shows how invested Ruffalo is in the film and to shed light on how this company was responsible for that of so many injuries.
In a popular period of time where big names or corporations are being exposed, this film certainly comes at the right time. It reminds us that the big companies or prominent individuals out there who've committed acts or crimes and covered them up can be exposed. Regardless of the money and power that they have, the underdogs can win. It's a reminder to keep fighting for what's right, and it's certainly Hollywood's nod to acknowledging this and showing their willingness to be part of that exposure movement.
It's a fantastic film that's full of dramatic twists and turns, which is expected for entertainment purposes. However, as the story itself is all real, this is what probably makes the movie so engaging.
---
Why Is There a Water Shortage?