Authorities in Zimbabwe are struggling to cope with the overburdened water systems under the increasing pressures from rapidly expanding urban activity. Making things worse is the country's inability to import water purifying chemicals.
Zimbabwe's water crisis has crippled regular life in major cities as residents battle daily blackouts that last up to 18 hours. There is an acute shortage of medicine, banknotes, and fuel, while the inflation rate has shot up to 520%. Residents are forced to cope with one long queue after another.
Whether it's long queues outside banks to receive their cash due to shortage of Zimbabwean dollars, or waiting at the gas station to refuel cars with diluted fuel that doesn't last long enough – the queues never seem to end. The prices of bread skyrocketed by over 60% in 2019 due to escalating costs of production.
Although Zimbabwe is no stranger to the water crisis, the drought in 2019 – the worst in over a century – left over 4 million people without access to clean drinking water. In 2019, the level of rainfall in the country was about 25 percent less than the annual average. Ironically enough, getting hit by Cyclone Idai did little to provide water relief and only added to Zimbabweans' misery by leaving dozens dead and causing widespread destruction.
On September 24, 2019, the government shut down Harare's main waterworks, which brought the country's productive cycle to a grinding halt and directly affected at least 2 million people. The unrelenting nightmare for residents in Zimbabwe, particularly those living in Harare, doesn't seem to end.
Who's to Blame for the Water Crisis?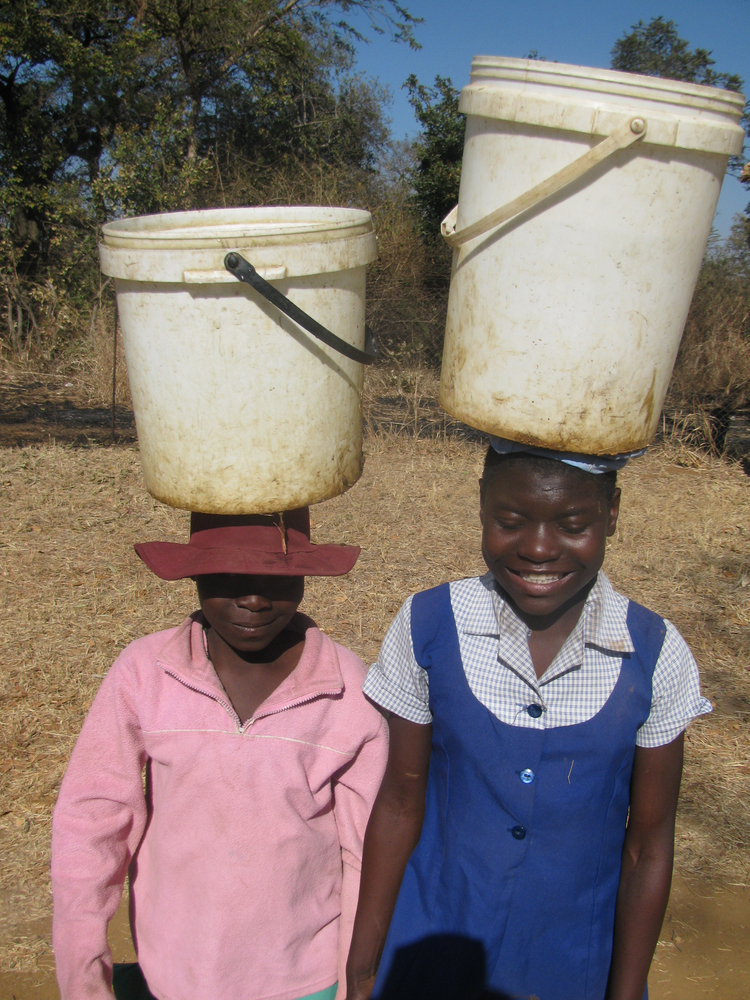 The United Nations puts the blame on global warming due to studies suggesting that global warming will create severe weather events, including a large number of frequent droughts.
Other critics believe that the government's decision to ban the use of foreign currency in June 2019 and the newly created Zimbabwean dollar are to blame for the economic shortfall. The resulting budget deficits have prevented the government from importing chemicals needed to purify the water supply. For his part, president Mnangagwa redirects the responsibility of politicians from opposing parties like Mayor Gomba in Harare.
Mr. Mnangagwa became president after leading a coup that displaced Mugabe. He says the country is currently is undergoing a 'revival' and points to various measures he took that led to a rare budget surprise in 2019.
But the government's failure to live up to past promises does little to inspire confidence. For instance, the dam that was promised under President Mugabe's rule has yet to be completed.
Zimbabwe also underwent construction activity of illegal housing at waterways, which led to the excessive use of wells and springs by the growing number of inhabitants.
The droughts and water shortage means that residents are forced to wait several hours in long queues to fill their containers with water, a process that used to take only minutes only months ago. It is common for scuffles to break out as frustrated residents struggle to wait for their turn.
The Effect of Climate Change on Zimbabwe's Water Crisis
Global temperatures have been on the rise for many years. This is bad news for Zimbabweans and other countries in Africa because rainfall on earth has two extremes; it's either long dry spells in one part of the world or prolonged rainfall that causes floods elsewhere. In fact, the World Health Organization estimates that half of the world's population will live in water-deprived locations, and Zimbabwe just happens to be deep in the 'dry zone'.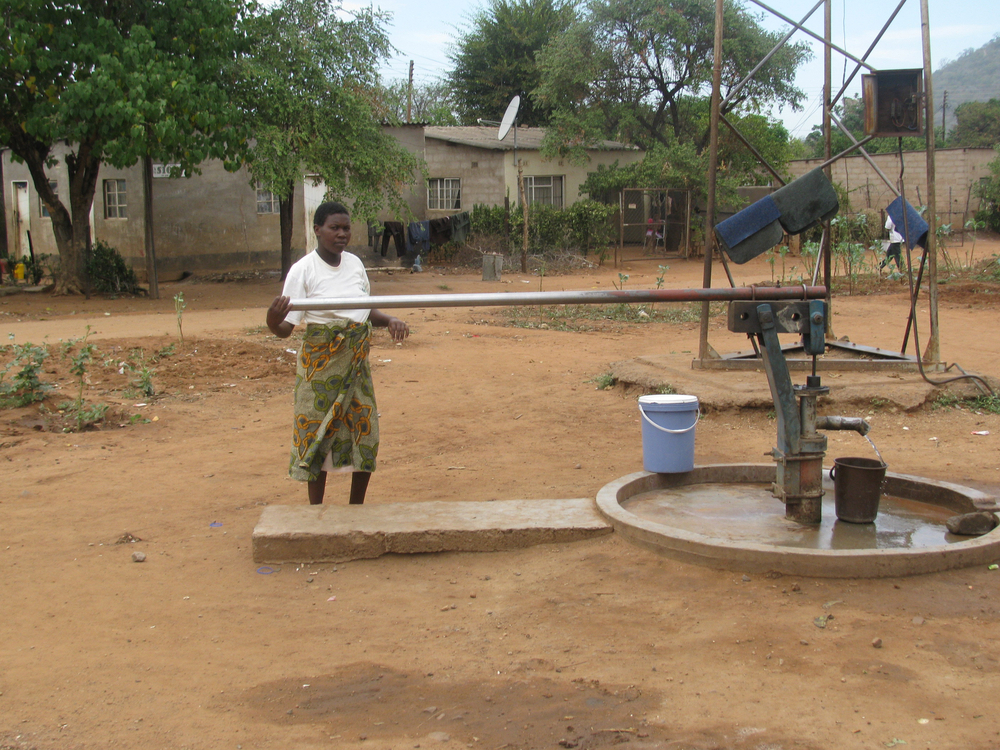 The scarcity of water has far-reaching consequences on our lifestyle for one simple reason: all life and manufacturing processes depend on clean water. Being a landlocked country, Zimbabwe is effectively cut off from the world's oceans and depends on wells and boreholes that tap into the groundwater supply.
Zimbabwe does have its fair share of wetlands that provide water to the country's struggling population but the wetlands not being protected by the government. Although enough progress has been made in legislation to protect wetlands, not enough is being done to create awareness about the importance of wetlands.
Insufficient Urban Infrastructure
Poor urban planning and insufficient action by regulatory authorities have resulted in the degradation of Zimbabwe's wetlands. Harare's only source of water, Lake Chivero, is particularly cluttered with illegal construction projects. As a result, the wetlands have been reduced to little more than concrete jungles as residents contaminate the water supply and add to Zimbabwe's growing water crisis.
The Human Rights Watch published a 60-page report that documented the main reasons for the water and sanitation crisis in Zimbabwe. Residents do not have access to sanitation services and potable water and, as a result, are forced to drink from unprotected wells that are often contaminated with sewage.
Many residents complain that the lack of clean water forces them to wait near boreholes for up to five hours a day. There are over 200 boreholes in Zimbabwe, many of which were drilled by international agencies during the cholera outbreak. The bad news is that over 1/3rd of these boreholes in Harare are contaminated, according to tests done by Harare Water.
The government, for its part, has been noted to charge residents for municipal water even though it does not flow frequently enough to justify bills. If people refuse to pay their bills, the government would simply respond by shutting down their water supply.
Sewage Mixes in with Treated Water
The sanitation infrastructure is in decay, with leaks running across old unmaintained pipes. In worst-case scenarios, unregulated sewage pipes mix in with tap water. This means that the sewage pipe flows into the water supply and causes life-threatening diseases. Nearby water sources are also contained with flowing sewage and are teeming with various disease vectors such as flies which contribute to the spread of diseases including cholera and typhoid.
Replacing the poor piping infrastructure is a tall order for the Zimbabwean government, and will require at least $6 billion. That seems difficult in a country that is coping with extreme inflation. The United Nations has sounded an emergency alarm calling for help and donations from well-off donors like China and the US – will they respond?